Become a flower expert
Level up your skills with exclusive video tutorials
Impress friends (or clients) with virtual flower arrangements
Discover new varieties in our 500+ flower database
Join the community and discuss design & best practices
Michael & Darroch Putnam will teach you everything they know
See why they are so excited for you to join the Putnam Flower Channel
Flower fans from all over the world are falling in love with this channel
kcope said:

"I subscribed today and love these videos. Thank you for making this channel available!"
nyplrentals said:

"What an AMAZING resource! Love it! 👏👏👏👏"
claralilianagomez said:

"Incredible!!! I just love this wonderful resource✨ I just got it! Can't wait to try it out ! 💜"
bouquetatlanta said:

"Love it!!! The flower designing tool is addictive!"
Liz said:

"What a beautiful program, so excited!! I've been dreaming of this my whole career!"
claire said:

"Thank you - so excited to be here!"
reneltaylor said:

"🙌🏻 Omg where have you been all my life! I'm an event floral designer and have my own way of doing mood boards for my brides but this is so much better! Subscribing!"
dglasco said:

"I'm just getting started on watching your videos and had to express my appreciation. […] Thank you for sharing how and what you do, so we can improve our designs."
chrishessney said:

"Yes yes yes!!! 🙌🏻🙌🏻 The most helpful tool LOVE using this! ❤️❤️"
brousseauevents said:

"Eeeeeek!!!! You have no idea how excited I am and the tremendous impact this will have on so many businesses and lives. Love love love the community piece and "flower stimulation" ♥️♥️♥️"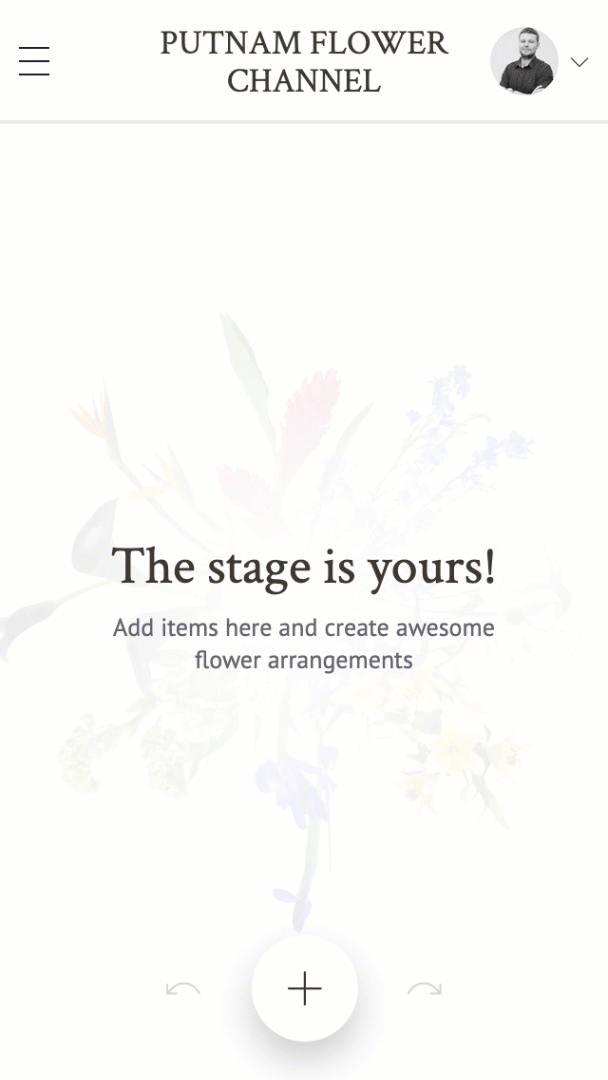 Create your perfect flower arrangements, digitally
Design with over 500+ popular and common varieties
Pick from over 40 vases and backgrounds, or add your own backdrops
Produce amazing client mock ups and mood boards, quickly and easily
Join the community and discuss design & best practices
Flower Database with over 500+ popular and common varieties
Search by color, seasonality, size and variety to help find what you are looking for.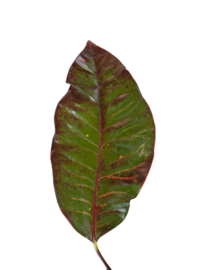 Croton Green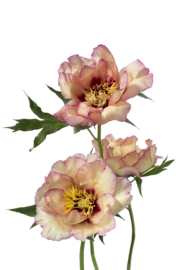 Tree peony Callies Memory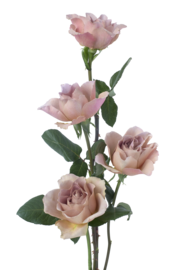 Rose Cafe Latte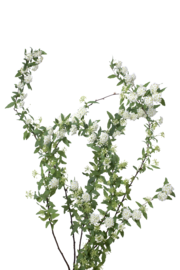 Spirea Arguta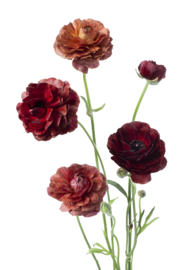 Ranunculus Red and Brown Variegated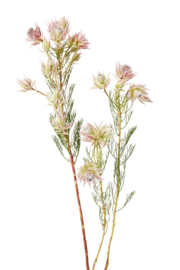 Protea Blushing Bride Pink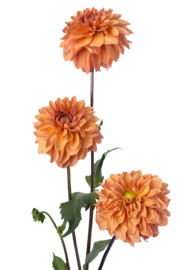 Dahlia Iced Tea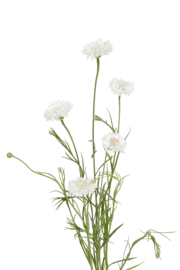 Cornflower White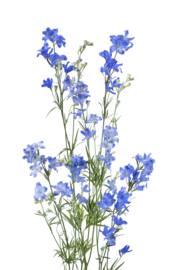 Larkspur Dark Blue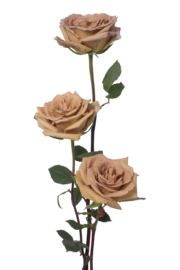 Rose Toffee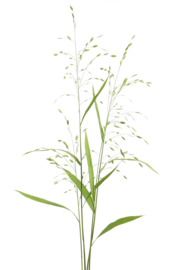 Northern sea oat grass / Cockroach grass Green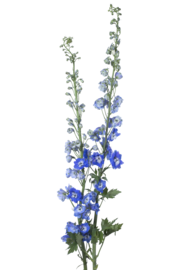 Delphinium Blue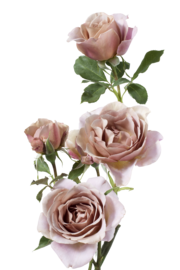 Rose Koko Loko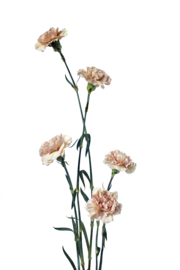 Carnation Nude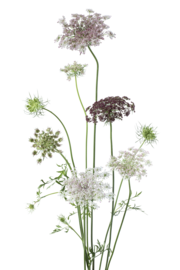 Queen Anne's lace Dara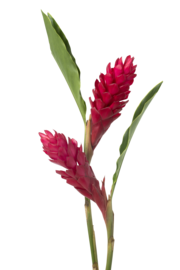 Ginger Red
Floral essential tutorials to get you started
Explore the library of video classes by the Putnams and friends. New video classes like these are added to the channel all the time.
Your Flower Community
Follow other florists and flower lovers, ask members expert questions, and share your ideas.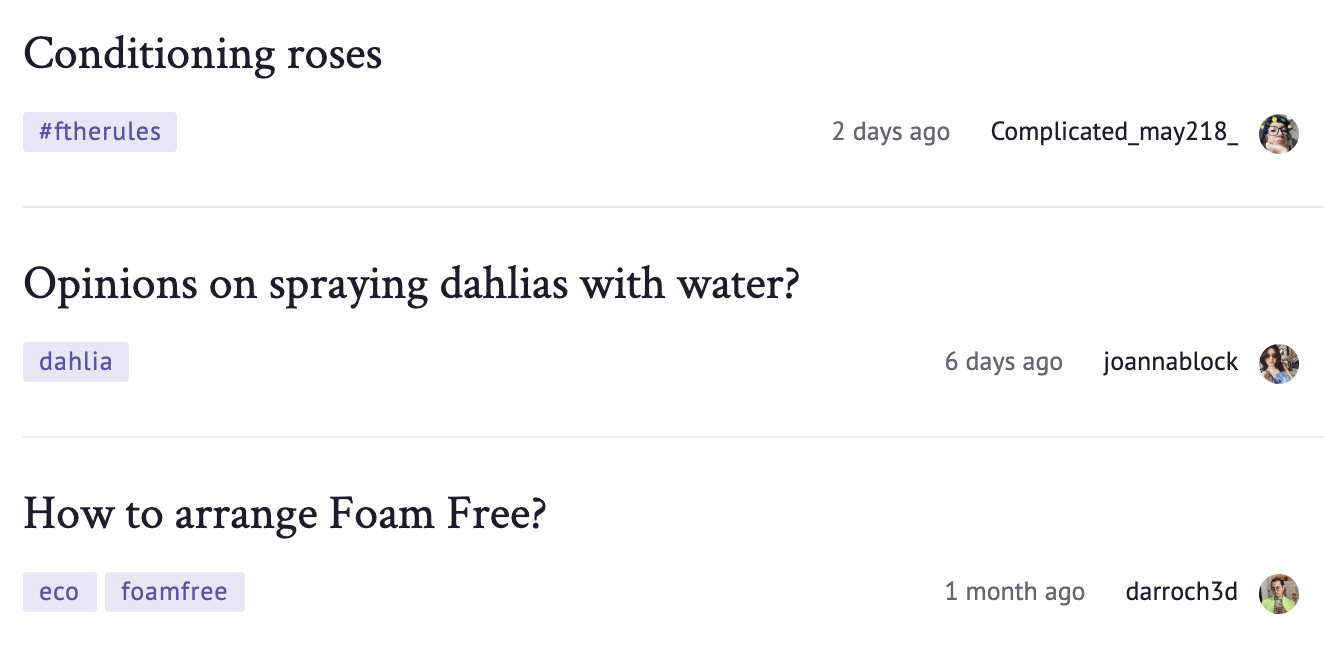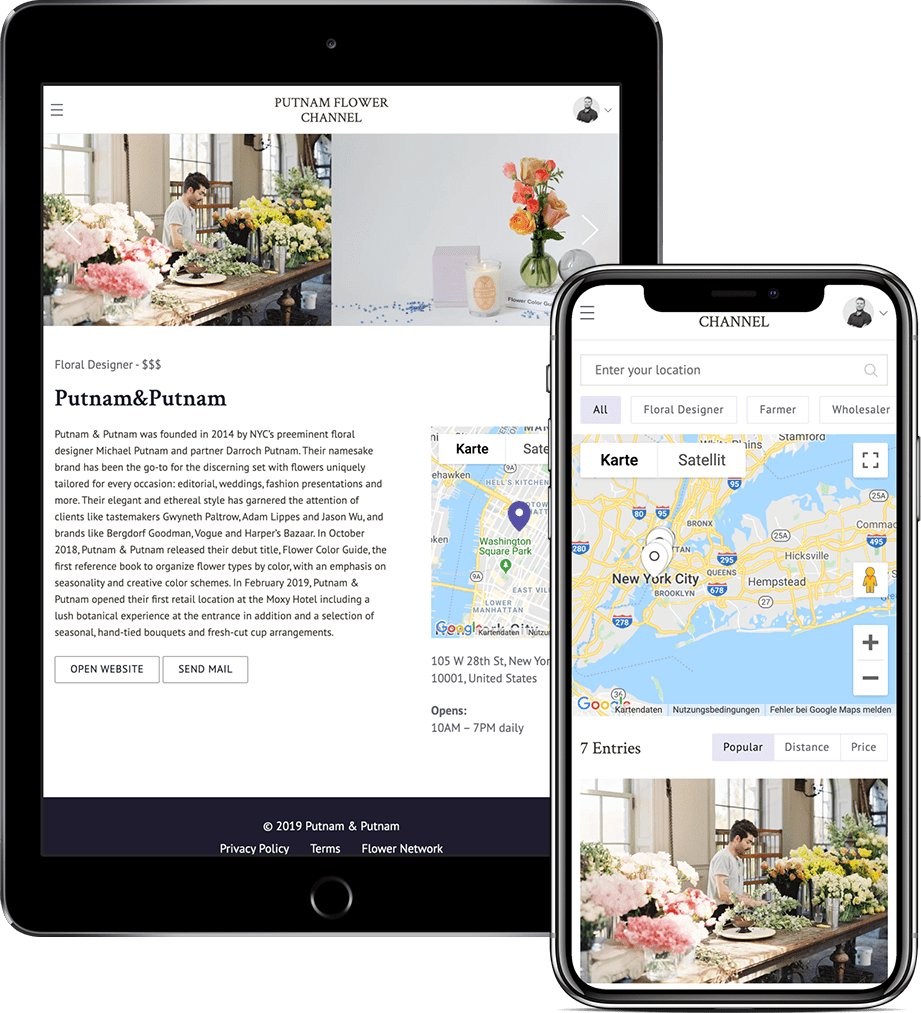 The Flower Network
Publish your business listing on The Flower Network
Your listing is part of your subscription and is free of charge
Show your potential clients your portfolio, arrangements and opening hours
Boost your online presence to get more traffic and customers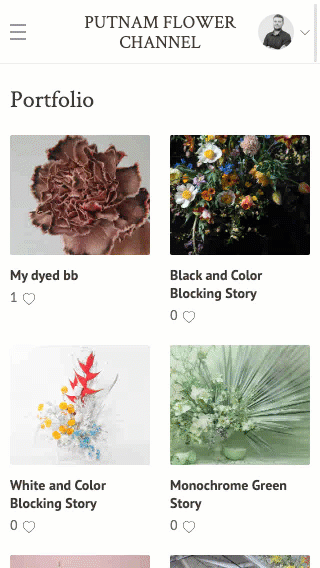 Your personal feed - Never miss a trend in the world of flowers again
Follow the latest Flower Channel updates and trends. See the newest portfolio images, videos, trending community topics and studio arrangements from users like you.
The Putnams - Your Trusted Flower Experts
Created Flower Color Guide, the first floral book to organize flower types by color, receiving world-wide acclaim, published in multiple languages
Trusted by clients including tastemakers Gwyneth Paltrow & Jason Wu
Partnered with top brands such as Vogue, Bergdorf Goodman, and Harper's Bazaar
Known for their elegant style and breathtaking arrangements
Sign up today and get full access
Sign up for yourself or as a perfect gift for that budding florist in your life.
$19.99
per month
Cancel at any time
Sign up now
Exclusive video content
500+ flower database
Flower arrangement tool
Discuss with the community
Network Business Listing
17% off
$239.88 $199.99
per year
Committing to 12 months
Sign up now
Exclusive video content
500+ flower database
Flower arrangement tool
Discuss with the community
Network Business Listing
Looking for a gift card?